War Widows' Stories is a collaborative project between Dr Nadine Muller (Liverpool John Moores University) and the War Widows' Association of Great Britain, and it is funded by the Arts & Humanities Research Council, the British Academy, Arts Council England, the Heritage Lottery Fund, and Liverpool John Moore University.
THE PROJECT TEAM
Dr Nadine Muller is the project leader for War Widows' Stories. She is Senior Lecturer in English Literature & Cultural History at Liverpool John Moores University, an AHRC Leadership Fellow, a British Academy Rising Star Engagement Award holder, and author of The Victorian Widow: A Literary & Cultural History (Liverpool University Press, 2019). Nadine is also a BBC New Generation Thinker and has presented programmes on the history of widowhood for BBC Radio 3's The Essay and Free Thinking as well as having made a short film on Victorian widows for BBC Arts. You can find all about her and her work on her blog: http://www.nadinemuller.org.uk. If you'd like to get in touch about War Widows' Stories, you can do so by emailing Nadine and the project team via this form.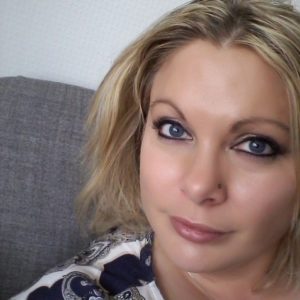 Dr Melanie Bassett joined the project in September 2018 as our research assistant for the AHRC-funded phase of the project. Mel's PhD in social and cultural history, awarded at the University of Portsmouth, examined the links between the leisure and culture of  Edwardian Royal Dockyard workers and their attitudes towards the British Empire. She was previously the Research Assistant for the 'Port Towns and Urban Cultures' project at the University of Portsmouth, where she specialised in the effects of maritime cultures ashore. Mel previously worked as a Researcher on the Royal Naval Museum's 20th-century collection, and as an Oral History Co-ordinator at Portsmouth City Museum. She has extensive experience in oral history research, and her interests include naval war widows (especially as a result of the Battle of Jutland), imperialism, gender, migration, and labour history. You can follow Mel on Twitter via @melanie_bassett
Christinna Hobbs is our research and events assistant. In particular, she maintains the project's social media presence and helps run our public events. Christinna is a PhD candidate and Sessional Lecturer at the Research Centre for English and Cultural History at Liverpool John Moores University. Her current research explores the intersections of postcolonial, comparative and world-literature, with a focus on twentieth century novels from the borders of Europe. Her research interests include postcolonial literatures and cultures, critical theory, translation studies, world ecology and world literature. You can follow Christinna on Twitter via @StinnaHobbs.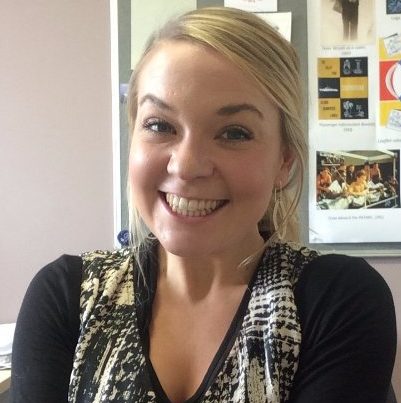 Dr Ailbhe McDaid was the research assistant for War Widows' Stories during the project's pilot (2016-2017). She is a Postdoctoral Research Fellow at the Institute of Irish Studies at the University of Liverpool, and she is currently working on a new project on women in Irish conflict literature of the twentieth century. Her monograph The Poetics of Migration in Contemporary Irish Poetry has recently been published by Palgrave Macmillan. Ailbhe is a fully-trained, experienced oral historian research, and her research interests include topics such as migration, technology, gender, Northern Irish writing, and popular culture. You can follow Ailbhe on Twitter via @McDaid_Ailbhe.
OUR PARTNERS
The War Widows' Association of Great Britain (WWA) was formed in 1971 and today has around 3,000 members. Its original aim was to fight for the removal of the tax burden from the War Widows' Pension. An article in a Sunday newspaper in 1971 highlighted the plight of Britain's "forgotten women". Laura Connelly, who returned to live in this country from Australia, where the War Widows' Pension was tax-free, refused to pay tax and found herself in dispute with the Inland Revenue. The fourteen ladies who supported her formed the Association under the first chairman, Jill Gee. Partial success was achieved in 1976 with the removal of half the tax and the remainder went in 1979. The Association became a registered charity in 1991, and it achieved one of its main aims – parity of pensions for all war widows – in 2015. The Prince of Wales is the WWA's patron, and its Vice Presidents are Baroness Dean of Thornton le Fylde, the Rt. Hon. Viscount Younger of Leckie, and Baroness Garden of Frognal. The President of the WWA is Baroness Fookes, DBE, DL. The WWA is managed by a committee of trustees. It does not have any paid staff or permanent offices. You can find out more about the WWA at http://www.warwidows.org.uk.
The Royal Museums Greenwich comprise the Royal Observatory, Cutty Sark, National Maritime Museum and Queen's House. Together we're dedicated to enriching people's understanding of the sea, the exploration of space, and Britain's role in world history. Find out more on the RMG website at https://www.rmg.co.uk/, or by following RMG on Twitter via @RMGreenwich.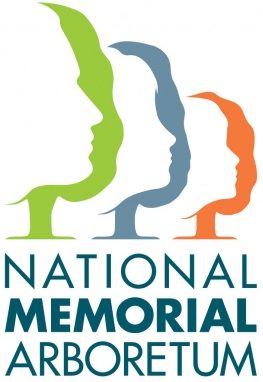 The National Memorial Arboretum is the UK's year-round centre of Remembrance; a spiritually uplifting place which honours the fallen, recognises service and sacrifice, and fosters pride in our country. It is a living and lasting memorial. Since planting began in 1997, the National Memorial Arboretum has been a special place honouring those who have served, and continue to serve, our nation in many different ways. It's not a cemetery. It's a place of life, represented by the 30,000 trees planted here, where older and younger generations alike can wander and wonder. Covering 150 acres, the Arboretum has something for everyone. For some it's a wonderful place to stroll and enjoy the trees; for others it's a peaceful and beautiful place to remember loved ones, particularly those who made the ultimate sacrifice for their country. The trees and the more than 300 dedicated memorials on our site make the Arboretum a living tribute that will forever acknowledge the personal sacrifices made by the Armed Forces and civil services of this country. The Arboretum was officially opened to the public in May 2001. From the start it was seen as a place of joy where the lives of people would be remembered by living trees that would grow and mature in a world at peace. The site now hosts an abundance of wild plants, woodland areas, grassland, a reed bed and wetland. It is populated by a variety of wildlife including brown hares, skylarks, lapwings, otters, tits and finches, green woodpeckers, buntings and an occasional black redstart. You can find out more about the NMA on its website at http://www.thenma.org.uk/. You can also follow the NMA on Twitter via @Nat_Mem_Arb.
The Imperial War Museums is a family of five museums and historic sites covering war and conflict from the First World War to the present day.  Our sites and unique collection of objects tell the human stories of lives engulfed in war and show how conflict has shaped the world in which we all live. Our museum sites include IWM London, IWM North in Manchester and IWM Duxford in Cambridgeshire.  In addition we offer two historic experiences in London: Churchill War Rooms in Whitehall and the Royal Navy ship HMS Belfast which is permanently moored on the Thames. IWM was founded in the midst of the First World War with a mission to preserve and tell the stories of all kinds of people, not only from Britain but from the countries of its empire.  And we continue to do this work right up to present day conflict, covering 100 years of experience throughout the Commonwealth. As well as our permanent displays, we have a dynamic programme of temporary exhibitions, events and educational activities to help our visitors to get close to the lives of those affected by war and to develop a deeper understanding of its effect on the world. You can find out more about the IWMs on their website at https://www.iwm.org.uk/ or by following them on Twitter via @I_W_M.
OUR FUNDERS
Arts & Humanities Research Council. At the Arts and Humanities Research Council (AHRC) we fund world-class, independent researchers in a wide range of subjects from history and archaeology to philosophy and languages. We also fund more contemporary research including the design and effectiveness of digital content and the impact of artificial intelligence. For more information about our work, please visit us at https://ahrc.ukri.org/.
British Academy. The British Academy is the UK's national body for the humanities and social sciences – the study of peoples, cultures and societies, past, present and future. We have three principal roles: as an independent fellowship of world-leading scholars and researchers; a funding body that supports new research, nationally and internationally; and a forum for debate and engagement – a voice that champions the humanities and social sciences. To find out more, please visit https://www.britac.ac.uk/.
The Heritage Lottery Fund. Thanks to National Lottery players, we invest money to help people across the UK explore, enjoy and protect the heritage they care about – from the archaeology under our feet to the historic parks and buildings we love, from precious memories and collections to rare wildlife. Sharing Heritage is for any not-for-profit group wanting to explore their community's heritage. With a commitment from HLF of £3m each year, Sharing Heritage grants between £3,000 and £10,000 are now available to groups who want to discover their local heritage. Projects can cover a wide spectrum of subject matter from exploring local archaeology and a community's cultures and traditions to identifying and recording local wildlife and protecting the surrounding environment to managing and training volunteers, and holding festivals and events to commemorate the past. You can find out more about HLF at http://www.hlf.org.uk and via @heritagelottery.