On this page you can find the life stories of war widows and their children in the form of oral history interviews. The interviews recorded as part of this project attempt to capture women's lives and identities beyond their widowhood, meaning stories often span their childhood and youth as well as their lives today.
Order your hardcopy of War Widows' Stories Volume 1 here.
Download your electronic copy of War Widows' Stories Volume 1 here.
Listen to War Widows' Stories interviews in full on Soundcloud.
We will announce the publication of new interviews via our social media channels, and you can subscribe to receive email notifications about new posts by clicking on the "Follow" button at the bottom right of your screen.
Follow War Widows' Stories on Twitter.
Like War Widows' Stories on Facebook.
All content published in this volume, including interview transcripts, their online versions, and corresponding audio files and accompanying images, are published under a Creative Commons Attribution-NoDerivatives Licence. This license allows for redistribution, commercial and non-commercial, as long as the work in question is passed along unchanged and in whole, with credit to War Widows' Stories. If you wish to use this work in ways not covered under this licence, you must request permission.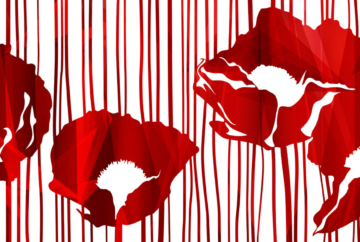 Rita shares her life, career, volunteering, and how she coped after her husband, Henry, passed away as a result of the injuries he sustained from serving in the Parachute Regiment in the Second World War.